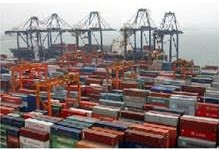 CERTIFICATE OF CONFORMITY FOR EXPORT TO EGYPT


In 2011; the General Organization for Export and Import Control (GOIEC) has mandated a verification of conformity (VOC) program for Egypt. This program was based on issuing a "Certificate of Conformity" for the goods entering Egypt. The program started with a small regulation list including Textile and leather only. Later, effectively of 16 March 2016; the regulation list spread to contain much more products, following the Ministerial decrees No. 991 & 992/2015 and decree No. 43\2016 of Ministry of Trade and Industry.
In the last said decree; it have become mandatory to register the exporters/ manufacturers with GOEIC in order to be able to export to Egypt.
Details of the above mentioned Decrees can be found in the website of GOEIC under the below links,
http://www.goeic.gov.eg/ar/pages/default/view/id/225
As an authorized company by GOEIC; ALBERK QA TECHNIC can issue the "Certificate of Conformity" and help you register your company at GOEIC, in order to help you clear your goods at the border.
For further information; please check our
DATA SHEET
published on the side bar.
You are welcome to
CONTACT US
at any time.
http://www.goeic.gov.eg/ar/pages/default/view/id/225