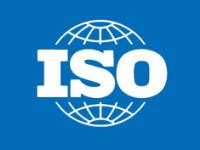 Being one of the most commonly used ISO standards, ISO 14001 standard is being revised.
ISO 14001 Standard is being revised by International Standardisation Organisation (ISO) to adapt changing world and to achieve the harmonisation with other management systems. ISO/TC 207/SC1 Technical Committee deals with revision.
Development stages summary statement related with standard revision started on August 2011, as it is seen below. Final draft of ISO 14001:2015 will be published and come into force on October 2015.
http://www.iso.org/iso/iso14001_revision
TRANSITION: International Accreditation Forum (IAF), and ISO commiitee (CASCO) charged in conformity audit, are agreed regarding there will be 3 years transition period after the issue date of ISO 14001: 2015. IAF Motion 2014/11 confirmed by IAF General Assembly in Vancouver at the date of 17th October 2014., approving 3 years transition period of ISO 14001:2015.
ISO 14001:2004 certification validity : ISO 14001:2004 will lose its validity after 3 years from issue date of ISO 14001:2015. Expiry date of ISO 14001:2004 certificate issued within transition period will be consistent with expiry date of 3 years transition period. ISO 14001:2004 certificates issued after October 2018, may not be valid.
Kindly contact with us for Informative presentation about ISO 14001:2015 Transition and cross clause matching between ISO 14001:2004 / ISO DIS 14001:2015 Standards.
For further detailed information regarding transition, you can reach to "Transition Planning Guidance for ISO 14001:2015" document.

http://www.iaf.nu/upFiles/IAFID10Transition_ISO14001publicationversion27022015.pdf