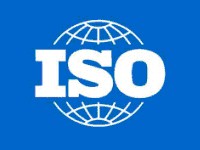 ISO 22000:2018 food safety management system standard is to be used by whole companies existing within food chain and enables companies to reduce risks related with food safety.Requirements defined within ISO 22000 standard are generic and designed to be applicable for all organizations without taking its type,size and nature into consideration.
ISO 22000:2018 standard has been published at 18.06.2018.
During ISO 22000:2018 transition period, all of the certified clients shall be completing their transition process in accordance with 2018 revision till the date of 29.06.2021.
If you would like to be informed in detail regarding new revision, kindly get into contact with us.
Information belonging to new standard is reachable at website of ISO (International Organization for Standardization)
https://www.iso.org/files/live/sites/isoorg/files/store/en/PUB100430.pdf
https://www.iso.org/news/ref2301.html