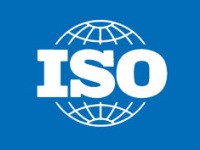 ISO/IEC 27006:2011 determines requirements and provides guidance for all organizations to be audited and certified by ISMS, additionally to current requirements within the context of ISO/IEC 17021 and ISO/IEC 27001
ISO / IEC 27006:2011 requirements have importance in regard to sufficiency and reliability of ISMS Certification to any organization, and ISO / IEC 27006:2011 guidance enables ISMS Certification body to negotiate over requirements
ISO/IEC 27006 was revised and published on December 1st 2011, and new version refers to ISO/IEC 17021:2011 utterly. In regard to IAF General Meeting conducted in Rio de Janerio on the date of October 26th 2012, transition process of 27006:2011 was determined as 18 months by following of standard issue.
You may review the details of new standard by following website link of ISO (International Organization for standardization
http://www.iso.org/iso/home/store/catalogue_tc/catalogue_detail.htm?csnumber=59144
Alberk QA Technic has updated and taken relevant documentation into action by the direction of revised standard.