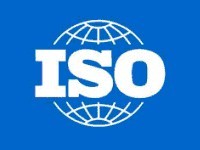 The standard ISO 50003:2021 "Energy management systems - requirements for organizations providing audit and certification of energy management systems" was published in May 2021, replacing the ISO 50003:2014 Standard. The new requirements are listed below. More detailed information about the transition can be found in the document titled "IAF MD 24:2021 Conditions for ISO 50003:2021 Transition". We announce to all our customers and other interested parties that the compliance of our company's personnel and related documentation in EnYS activities will be completed as soon as possible.
Key Changes brought by ISO 50003:2021:
Definitions have been updated to include audit time, audit duration, and terms related to multisite audits.
The structure of the standard has been updated to comply with ISO/IEC 17021-1:2015.
The expression "man-days" was changed to "examination days".
The number of energy types constituting at least 80% of total consumption for audit day calculations has been changed.
Changed weighted values ​​for complexity.
Updated sampling conditions for multisite EnMS.
The use of IAF MD documents in relation to Annexes A and B has been clarified.
Information about EnMS effective personnel is explained in A.2.
In Table A.3 and A.4, the audit time has been changed to the audit time.
Technical fields have been removed and technical competency requirements have been added.
Regarding the improvement of energy performance, the following has changed:
The definition for "energy performance improvement" in 3.6 of ISO 50003:2014 was removed, but the term was defined in the normative document ISO 50001.
The focus for surveillance audits changed to require an organization to demonstrate "implementation of activities to improve energy performance" rather than "success in improving energy performance".