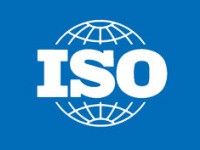 ISO 9001 sets out the criteria for a quality management system and is the only standard in the family that can be certified to (although this is not a requirement). It can be used by any organization, large or small, regardless of its field of activity. In fact, there are over one million companies and organizations in over 170 countries certified to ISO 9001.
In order to adjust developing World, ISO 9001 is revised by International Standardization Organization (ISO).
The commitee draft for ISO 9001:2015 standard revision was released in June 2013 by ISO TC 176 technical committee.
Working draft for ISO/DIS 9001:2015 standard revision was distributed in May 8th 2014 for review and evaluation. The final draft of International Draft Standard that was supposed to be released in September 2014, will be published on November 2014. Final version of ISO 9001:2015 standard will be come in force on September 2015.
http://www.iso.org/iso/home/standards/management-standards/iso_9000/iso9001_revision.htm
It is certain that there will be 3 years transition period in between September 2015 and 2018. Within this period, the new and old versions are going to be in force at the same time. By September 2018, all ISO 9001:2008 certifications are going to be invalidated.
Please do not hesitate to contact us in order to provide ''ISO 9001:2015 Revision Review Guide for General Users'' of ISO TC 176 Technical Committee cross-match guidance for ISO/DIS /DIS 9001:2015 and ISO 9001:2008 Standards
You may review further information about IAF ID 9:2015 Transition Planning Guidance for ISO 9001:2015 by the following link.
http://www.iaf.nu/upFiles/IAFID9Transition9001PublicationVersion.pdf