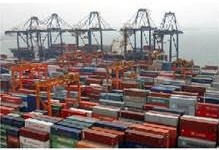 Certificate of Conformity for Included Products Before Exporting to Egypt
Alberk QA Technic has been approved by GOEIC to issue a mandatory "Certificate of Conformity" to the products covered before export to Egypt.
The Egyptian Ministry of Industry and Foreign Trade published a new decree that came into force on March 16, 2016.
This Decree reveals that important changes have taken place in the import procedure and that the list of covered products has been expanded.
With the New Regulation No. 43/ The list of products within the scope of 2016 can be accessed from the link below.
http://www.goeic.gov.eg/ar/pages/default/view/id/225
For more information about the "Certificate of Conformity" to be issued before exporting to Egypt, you can contact our officials with the contact information below.
ESRA ALTUN
ERHAN ÖNEM
OVERSEAS OPERATION MANAGER
TECHNICAL OPERATION RESPONSIBLE

Alberk QA Technic A.Ş.
Alberk QA Technic A.Ş.
Varyap Meridian Grand Towers A Blok No:2 K:19
Varyap Meridian Grand Towers A Blok No:2 K:19
Barbaros mah. Ak Zambak Sok. Ataşehir/İSTANBUL
Barbaros mah. Ak Zambak Sok. Ataşehir/İSTANBUL
Gsm: + 90 549 247 10 70
Gsm: + 90 549 387 00 93
pca@qatechnic.com

Tel: +90 216 572 49 10- 141
Tel: +90 216 572 49 10- 117
Fax: +90 216 572 49 14
Fax: +90 216 572 49 14