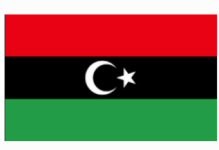 CERTIFICATE OF INSPECTION

On 30 April 2015; the Governor of Central Bank of Libya published the resolution N° 96 , which regulates the use of foreign currency for opening documentary letters of credit (L/C) for the purpose of importation from the outside of the country.
Details of this resolution can be found in the website of the Central bank of Libya under the below link,
https://cbl.gov.ly/en/wp-content/uploads/sites/2/2016/03/m3-2015-1.pdf
Following this resolution, and with immediate effect; all goods and services imported to Libya must present a
"Certificate of Inspection"
issued by an international inspection company, in order to be financed through a documentary letter of credit issued by a commercial bank.
ALBERK QA TECHNIC,
can provide you with the
"Certificate of Inspection"
, that will allow your goods to enter Libya.
For further information; please check our
DATA SHEET
published on the side bar.
You are welcome to
CONTACT US
at any time.