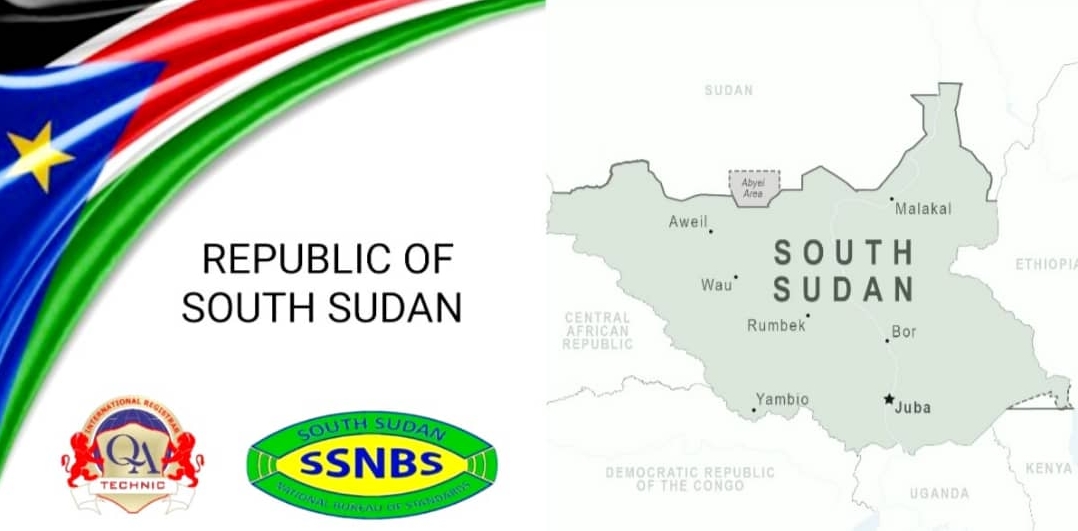 IMPORTANT NOTICE:

TO ALL OF THE IMPORTERS AND EXPORTERS OF THE REPUBLIC OF SOUTH SUDAN: IN CASE, EXPORTERS WILL NOT BE ABLE TO PRESENT CERTIFICATE OF CONFORMITY (CoC) AT ALL ENTRY POINTS REPUBLIC OF SOUTH SUDAN BORDER POSTS, A PENALTY OF %15 CIF VALUE OF THE CARGO WILL BE CHARGED BY THE GOVT OF SOUTH SUDAN.
In order to reduce hazardous and substandard ımported products through borders of South Sudan; the South Sudan National Bureau of Standards (SSNBS) has signed a contract with Alberk QA International Technical Control and Certification Corp.
Main Objectives of CBCA
Protect Consumers Health, Safety and Environment
Facilitate trading operations
Protect national economic development
Facilitate and increase transparency in trading operations
Provide the Authorities with a high-performance tool and statistics for controlling import trade
Why shall exporters obtain CoC certificate? What are the benefits of CBCA programme?
Products shipped conform to the order
Blocks unfair competition from:
Sub-standard products
Counterfeit
Speeds up release from Customs control
Reduces costs of storage and delays upon arrival
Easily sell his product in the local market without adding additioinal costs to products.
What are the benefits of CBCA programme from perspective of consumers'?
Guaranteed compliance with International / National Standards
Improved safety for users
Improved quality of products
Reduce the risk of effect the people health
What are the certification steps of CBCA Process?
STEP 1 / Request for CBCA (which documents to be included during application stage are defined at RFC Form)
STEP 2 / Initial Document Verification
STEP 3 / Physical Inspection and Testing
STEP 4 / Final Document Verification
STEP 5 / Certificate of Conformity (COC)
STEP 6 / Destination Verification
How is CoC verification ensured by Alberk QA Technic?
Verification will be performed at destination by Alberk QA Technic team when the goods reach the Republic of South Sudan border and the entry points. Visual inspection of the condition of the shipment and goods packages whenever customs open a consignment.
For further inquiries regarding CBCA programme and its application, kindly get into contact through communication channels specified below:
ALBERK QA INTERNATIONAL TECHNICAL CONTROL and CERTIFICATION CORP.
Barbaros Dist. Al Zambak Str. Varyap Meridian A Block 19th Floor, 34748 Ataşehir-Istanbul-TURKEY
Tel: +90 (216) 572 49 10- Ext:141
Fax: +90 (216) 572 49 14
E-mail: internatonal@qatechnic.com , qainspection@qatechnic.com