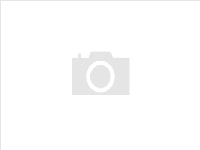 Dear business partners;
As you know, the Corona virus-induced Covid-19 disease was declared a pandemic by the World Health Organization as of March 11. After this announcement, the Covid-19 epidemic continued to spread rapidly. In Turkey, the first case was detected on March 10, 2020.
ALBERK QA TECHNIC, on the other hand, adopts the protection measures shaped in line with the guidelines of institutions such as the World Health Organization, IAF-TÜRKAK and the government decisions of the relevant countries in order to protect its full-time employees, members of the outsourced expert and auditor pool, customers and other people in contact with all these people. has put into practice.
ALBERK QA TECHNIC accordingly; Disaster Management Procedure, Remote Audit Procedure, Business Continuity and Disaster Recovery Plan. In countries with high risk, we continue to stay in constant communication with our employees and customers, and continue to offer our ongoing services to a minimum level. Some of the measures we take are as follows:
We use online technology in our meetings, seminars and training courses as much as possible.
We organize distance education and inspections
We postpone the inspections of our customers in risky regions, where remote inspection is not possible, in 3-month periods.
Before the field inspections that cannot be postponed, our customers;
We ask how they are managing the COVID-19 process and whether they have any cases
We inquire if there are any travel restrictions in the client's or auditor's region
We question whether there is any health-related problem in the inspection team to be sent to our customer (fever, cough, etc.)
We encourage our office staff to work from home with a remote server connection.
We prevent the use of public transportation for the personnel who have to come to the office and we allocate office vehicles.
We meet all the needs of our staff who have to come to the office, such as masks, gloves, hand disinfectants, and we measure fever at the entrance and exit of the office.
We replaced all the materials used in the cafeteria in the office with disposable materials.
The health of our valued customers and employees is important to us. We hope that we will complete these difficult days in a healthy way.
Please check the links below to reach local and international information on the subject.
https://iaffaq.com/
https://www.turkak.org.tr/Duyuru/62
https://www.iso.org/covid19