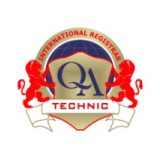 Bekal Kalibrasyon that has been provided calibration services for years to institutions and organizations within industrial and biomedical sectors, was purchased by
Alberk QA Uluslararası Teknik Kontrol ve Belgelendirme A.Ş.
which is renowned as sector leader with Quality Certification, Training and Auditing services.
Bekal Kalibrasyon hereafter continues to provide service under the name of
Alberk Lab.
Respectfully announced to the public